Hello!

While appearing at NYCC in 2010 James was kind enough to donate an autograph & message for Broadway Cares/Equity Fights AIDS. This auction is 100 percent tax deductible and will also benefit The Actors Fund and The Phyllis Newman Womens Health Initiative!

Please take a look at the auction HERE!
Also included is a photo of James signing.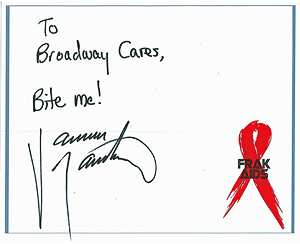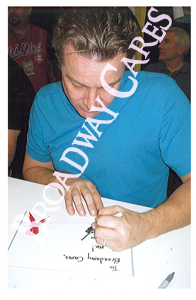 If you'd like to see my fundraising page (in which I trade my dignity for donations by posting increasingly humiliating photos and videos) it's HERE!
And I also have a Zazzle store featuring BTVS/ANGEL/BSG merchandise (shirts, mouspads, bags and more) all benefitting BC/EFA HERE.

Thank you so much!!